Online Bookmaker: Racebets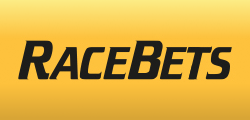 Overview
While a relative newcomer, RaceBets.com has quickly established itself as one of the most important betting websites for horse racing. Established in 2005, RaceBets.com is a specialist online bookmakers that only offers betting on horse racing. You can bet on races being held in 40 different countries - that's at least 3 times as many as any other betting site. They cover over 250,000 races in a single year!
Racebets Sportsbook
Markets and odds
While markets for some countries are restricted to Tote bets, RaceBets offer fixed-odds for UK, Ireland, South Africa, France, Germany, Sweden and several other countries. They have a vast range of head-to-head markets each day and you can also make exotic wagers, such as Exacta and Trifecta bets. Accumulation and combination bets, such as Yankees and Lucky 15s, can also be made.

The betting site
The website is superbly designed and free of any clutter. It is easy to find any race card, using the menu which is on the left-hand side of every page. There are no links to casino games, or to markets for other sports. Everything is totally geared to horse racing, so you will find navigation very easy. You can view results going back over many years.

Live Streaming
There is a large range of live-streams to watch. Many of these live-streams are exclusive to RaceBets. To view a live stream, you would need to place a bet on a horse that is running in the race you want to view, or have bet 20 EUR collectively in the past two weeks. This applies to all races shown from Germany, South Africa, Singapore, Zimbabwe, Malta & Meydan. For USA streams it is slightly different and you must place a minimum bet on that race to view it.

Daily UK/Irish Promotions
RaceBets offers a huge range of different promotions, every day. These include money-back offers when your horse is beaten by a nose, falls at the first fence, refuses to race or takes a wrong turn on the track! If your horse wins and gets demoted by the stewards, they will still pay you out as a winner! Best Odds Guaranteed is offered on all races.


Bookmaker's Company Information
About
RaceBets were founded in 2005 and had established themselves as Germany's largest online bookmaker, by 2007. In 2010, German Racing (the country's regulating body for horse racing) became shareholders in RaceBets. This means that a significant percentage of RaceBets' profits are now reinvested into the sport. They first started offering full-coverage of UK and Irish racing in 2010. RaceBets is now one of the most respected and recognised brands in the global horse racing betting industry.

Licence
RaceBets holds a UK licence (issued by the UK Gambling Commission). The company is now based in Malta and is regulated by the Malta Gaming Authority.

Betting Markets
Horse Racing

Security
Racebets's betting site has been verified by GlobalSign, one of the biggest online security providers, and is serving all client using the internet's secure protocol https.

Payment Methods
Visa, MasterCard, Diners Club, Paypal, Skrill, Neteller, Paysafe, Ukash and bank transfer.

Currencies
UK Sterling (GBP), Euro (EUR), Swedish Krona (SEK), Norwegian Krone (NOK).