Sportingbet Canadian sportsbook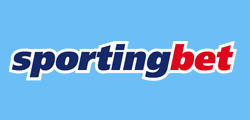 Overview
Sportingbet is the grandfather of sports betting, having offered fans a unique way to show off their talent for choosing the best team since the late nineties. Canadian punters have had few onshore options until recently, but the popularity of the internet has opened up several new sites targeting provincial games. Online bookmaker Sportingbet towers above many other sites in terms of safety as well as variety. Euro-fans are offered cricket, rugby league games and darts, while local events are covered in the live betting console and can be wagered on as they happen in real time. The most celebrated sports in Canada are given premier space on the site, with hockey, football, baseball, soccer and lacrosse presented from an easily accessed menu. Some won't wander past the 'Today's Highlights' page, but those who do receive ample betting rewards.
Sportingbet Sportsbook
The difference between Sportingbet and its competitors lies in the imaginative way prizes and betting strategies are managed. The betting 'in game' feature is arguably the most exhilarating option on the betting site, allowing punters to review their team or player's form on the day before wagering. Every day comes with its own double and treble accumulator price boosts, giving you a chance to make your winnings balloon at a rapid pace. Betting odds are ranged and all interaction can be carried out remotely via iPhone, Android and Apple without the need to install software. Moneylines, spreads and totals odds are the company's primary focus and compare well with the online betting competition. These multiple options all contribute to the eventfulness of your wager, an aspect that is enhanced by the $100 sign up bonus, which can be added to a split bet of equal value.

Betting on sports and events
The betting website is enhanced with various clever and useful features like pop-up menus that present statistics, match count downs and live streaming of scores. A massive range of 45 sports is offered for betting, spread throughout the globe. US football, Mexican soccer and Scottish Premier League soccer are just some of the foreign games available. Betting on ice hockey, basketball and cricket attract locals while those who keep an eye on European events are kept in the loop with Italian and German soccer series and UEFA Championships (UEFA champions League and UEFA Europa LEague). World Cup Qualifiers allow punters to stay involved throughout the year. US sports, including basketball, football, NFL football and baseball, are listed. It is also possible to bet on games that have a more sedate pace such as poker, darts and snooker. Navigation around the site is streamlined through the use of a limited number of quick links and highlights so that visitors needn't search through reams of text to locate the most relevant games of the day. A 'Live Now' feature lists events that are on the go already and an attached drop down menu presents a list of sports to select from. Sportingbet's online sportsbook has focused on offering a clean, practical design that lacks the fussy details that would interfere with a highly functional website. All major e-wallets and credit cards are accepted.
Sportingbet Casino
Two casinos, one of which is live, bring a range of casino classics together for traditional gamers. Today's demanding casino slots players can choose between an array of high-gloss animated options, each with their own odds and storylines. The two standard online casinos on Sportingbet follow the same philosophy as the Sportsbook, focusing on traditional games for purists who enjoy refining their strategies the old fashioned way, albeit online. Sportingbet has not been as shy with its slots developers as many sites are and this has paid off in terms of variety. Video slots powered by developers IGT, Ash and Crytologic are all there for the picking through classics such as Cleopatra, King Kong, Alice's Wonderland and Bejewelled. These slots focus on creating an eventful game by increasing paylines in exchange for diminishing jackpots. Loyalty is rewarded with a points-based monthly casino bonus, which is earned on every bet made in the Live Casino.

Live Casino
The live casino has been designed with purists in mind, offering classic casino games like blackjack, two types of roulette, Texas Hold'em and baccarat. Real dealers and competitors become accessible through the installed application and the online casino welcome bonus lets gamers oil their skills before playing with their hard-earned funds.
Sportingbet Poker
Aside from the Texas Hold'em offered at the Live Casino, Sportingbet gives poker fanatics a treasure trove of tournaments, bonuses and ways to play. Its Paradise Poker software was established to keep card players happy when migrating them to a larger network in 2006. The platform was born in 1999, making it among the oldest online portals for games. Exclusive tournaments, traveling championships and online competitions all work towards keeping demanding players occupied both on and offline. Gamers can try their hand at Omaha, Seven Card Stud, Texas Hold'em and high/low stud. Novices can practice at play money tables while cash tables are divided to suit high and low rollers. Keep up to date with your skills through real time performance records while tracking those of your opponents as you play. Venturing inside The Dollar Room opens up a thrilling hub from which poker tournament sign- ups are managed. Whether your poker face is best practiced online or off, there are championships to suit your strategy. Sprinkled on top of this vast range of offerings is a host of sign-up bonuses and guaranteed prizes to add suspense to your bet. Ultimately, Sportingbet's sterling reputation, purist approach and variety make it the site of choice for traditionalists.