Unibet Canadian sportsbook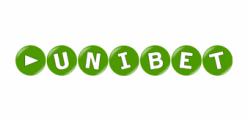 Overview
Online bookmaker Unibet has consistently proven its mettle as one of the world's online betting and gaming titans, particularly in terms of its role as a sports betting operator. After having won eGaming Review's sports betting title three times, it took broader accolades as 2009's best live operator and has gone a long way since then. The site had its beginnings in 1997, after which it spread to capture the imaginations of gamers throughout the world. It broadened into an online casino, launching a range of popular games including bingo and poker. Today, the platform transforms most devices into live gambling forums through clever betting applications, WAP and smart phone operating systems. Whether your luck lies in online casino slots, Texas Hold 'em Poker or sports betting, Unibet provides the world's most beloved ways to gamble online.
Unibet Sportsbook
Watching sports is always more thrilling when viewers put their money where their mouths are. Unibet's Sportsbook brings live events from more than 150 countries to gamers. Live streaming allows gamers to watch their odds turn to their favor. Every country and culture has its favorite sports and online sportsbook accounts for every taste. Over thirty-five sports are available to bet on, ranging from worldwide attention grabbers such as football and tennis to the more obscure martial arts, beach soccer and yachting. Canadians' obsession with ice hockey, motor racing and even lacrosse all offer their own Unibet odds. Expanding throughout North America, baseball, basketball and football are on the cards for avid fans. Sportsbook also offers the two nations several sports they may not have explored yet such as rugby, cricket and curling. It is also possible to lay bets on your favorite politician, reality TV competitor or celebrity. Other handy features, live odds and favorite bets are displayed for the indecisive.

Odds and betting platforms
Despite the colossal range offered, Unibet's sportsbook most dramatic asset is the fact that its odds are very hard to be beaten by any other operator worldwide. Odds are variable, giving punters the option to high roll on auspicious days or low roll when Lady Luck seems difficult to pin down. While gamers can easily read their online casino odds on a per game basis, sports bookies deliver a far more complex range highly dependent on teams, statistics and games. Sportsbook's interface therefore needs to offer a comprehensive body of information that could potentially have ended in a counter-intuitive navigation system. However, the betting interface is designed to satisfy experts and newbies alike. It is simple to manage and novices are offered tutorials and clearly presented information that makes online sports betting a breeze. Through free streaming, comprehensive odds displays and sheer variety, Unibet's sportsbook is all any sports fan needs to stay abreast of international games in the most exciting way possible.
Unibet Casino
Unibet applies its exhaustive gaming choices and ease of use to three different online casinos, each with its own developer, punting style and betting type.

Black Casino
Microgaming, the world's most celebrated developer, is responsible for the black section (Black Online Casino), offering video poker, today's animated, high octane slots and several varieties of classic table games. Blackjack, video poker and roulette are on hand in all their most renowned brick-and-mortar versions along with several new approaches unique to the online world. As with most games, odds are highly variable and dependent on the styles of games being played as well as the betting ranges. Some of Microgaming's slots games consistently produce some of the web's biggest winnings while others focus on frequent wins that make playing more eventful.

Red Casino
The red section (Red Online Casino) is popular for its offering of classic casino games that have stood the test of time both online and off. Traditional roulette, hold'em, blackjack and baccarat are listed there, but there are enough video slots and keno games to keep high tech casino adventurers satisfied too. Casino red creates a balance between the modern Casino black and the classy live casino.

Live Casino
Purists who prefer to play their card games the old fashioned way can use Unibet's Live Casino where roulette, baccarat and blackjack are played in real time with genuine dealers and competitors. Chat facilities allow punters to practice their online poker faces or stare down their opponents through web casting, supervised by a pit boss.
Unibet Poker
When poker became the craze of the moment, card fans of the 2000s had little better than no limit hold'em to keep them occupied. As the game gained further popularity online, imaginative developers flooded the internet with a host of new versions, tournament structures and speeds. In Blaze Poker, the pot is constantly growing as euros automatically drop onto the table every five minutes. Hold'em remains the most popular way to play poker and Unibet hosts many of the most legendary tournaments in Europe using the Microgaming network. Those who prefer playing from their living rooms have the option of fast poker, Omaha, Hi-lo, Seven Card Stud, Seven Card hi-lo, Razz, hold'em and the classic five card draw. Sit and Go Challenges have become popular as they allow punters to gather scores each time they play. The software offers all the features online fans have come to expect, with avatars, the capacity to play multiple tables, auto-top up features and the ability to choose between limits, number of players and buy-in amounts. Tournaments add extra buzz to the casino and eventually culminate in an open European tournament that travels through the continent.